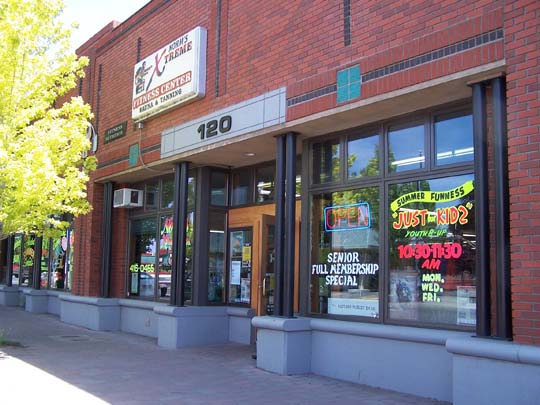 Welcome to Norm's Xtreme Fitness Center in Prineville. We offer a complete range of fitness opportunities including aerobics classes, elliptical trainers, free weights, gentle yoga, karate classes, recumbent bicycles, resistance circuit, rowing machine, sauna, senior resistance classes, spin classes, stair steppers, stationary bicycles, tanning beds, and treadmills. Personal training is also available. Norm's Xtreme Fitness Center sponsors local fitness events; see our Newsletter for details.
Norm's Xtreme Fitness Center offers extended hours and a variety of membership options for every budget.
---
Announcing the St. Charles - Prineville "GET YOUR MOVE ON 5K Run/walk".
DATE: September 12
TIME: 11:00 am
PLACE: St. Charles Hospital, 384 Combs Flat Road, Prineville

Route map
Additional information is HERE.
Entry Form is HERE.
---
Check out Norm's recommended Fitness Accessories here.
For Quality Chiropractic care, visit Slater Chiropractic.
Click here for a dozen reasons to join Prineville's Finest Fitness Club!
Norm's Xtreme Fitness is on Facebook!