Classes
Norm's Xtreme Fitness Center offers many classes - all Regular Classes are included with your membership!
HERE is a printer-friendly Class Schedule!
Regular Class
Free with membership
CLASS

TIME

DAYS

INSTRUCTOR

Senior Resistance*
10:00 AM
Tue, Thur

Norm & Alicia
(45 min)
* Strength & balance
---
Other Classes
$2.50 member / $5.50 non-member
Punch cards (10 classes) also available for your convenience.
| | | | |
| --- | --- | --- | --- |
| CLASS | TIME | DAYS | INSTRUCTOR |
| Tuff Nuff | 5:30 AM | Mon thru Fri | Norm |
| META HIIT* | 6:00 PM | Mon, Wed, Thur | Eli |
* Metabolic/High Intensity
Class Schedules Subject to Change
---
Instructor Bios
Norm Smith - Senior Resistance, Bike Rides, Tuff Nuff
Norm has been a certified personal trainer for over 13 years with experience working with people with special physical requirements, body building contestants and helping others train for sports programs. Norm has been active in sports for many years, competing in marathons & body building and is currently a triathlete competing in "Ironman" events.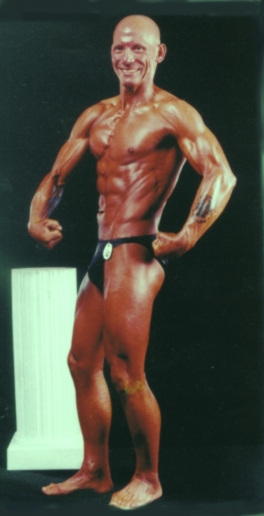 ---
Alicia Smith
Alicia is Co-owner of the Gym. She is a certified Personal Trainer, a certified Sports Nutritionist, and a Senior class instructor.
---
Elizabeth ("Ellie") Perez - META and HIIT Training
MetaHitt Training

Combines the best of metabolic training and High Intensity Interval training. Metabolic exercise is about burning the maximum calories possible and generating a metabolic "ripple" effect that will burn fat for many hours after the workout. High intensity interval training is a type of workout where you give maximum effort through quick intense bursts of exercise followed by short recovery periods. HIIT workouts get your heart rate up and improve cardiovascular fitness level.