---
Fitness Clothing
Available at the Gym
Check out our Tee-shirts, socks, and other fitness clothing. Wearing a "Norm's Xtreme" tee tells the world you're serious about your fitness!
With superior moisture wicking and air flow, these socks will improve your performance while keeping your feet happy!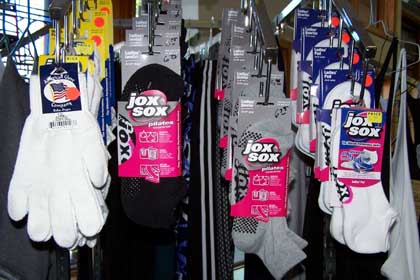 ---
These fitness accessories help you track your workouts and add fun to your fitness.
Pedometers easily track your steps and total mileage:
---
Norm's recommends the following diet and life-style books:
Norm's recommends these books written by Stephen Chermiske, a nutritional biochemist: