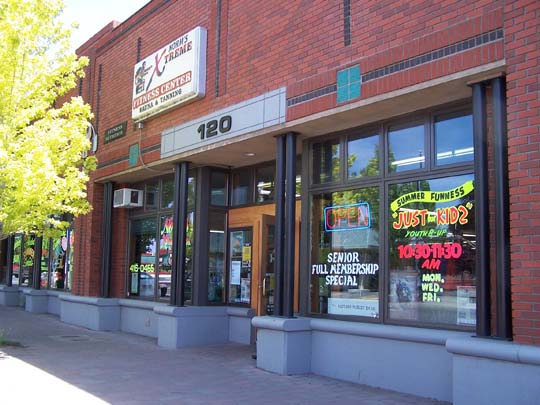 Welcome to Norm's Xtreme Fitness Center in Prineville. We offer a complete range of fitness opportunities including elliptical trainers, free weights, recumbent bicycles, resistance circuit, rowing machine, sauna, senior resistance classes, stair steppers, stationary bicycles, and treadmills. Personal training is also available. Norm's Xtreme Fitness Center sponsors local fitness events.
Norm's Xtreme Fitness Center offers extended hours and a variety of membership options for every budget.
Come in and check out our new ellipticals and treadmills!
---
Check out Norm's recommended Fitness Accessories here.
For Quality Chiropractic care, visit Slater Chiropractic.
For a locally owned and operated Pharmacy, visit Clinic Pharmacy.
For music, games, pizza and beer, visit Crooked River Brewing.
Click here for Top Reasons to join Prineville's Finest Fitness Club!
Norm's Xtreme Fitness is on Facebook!